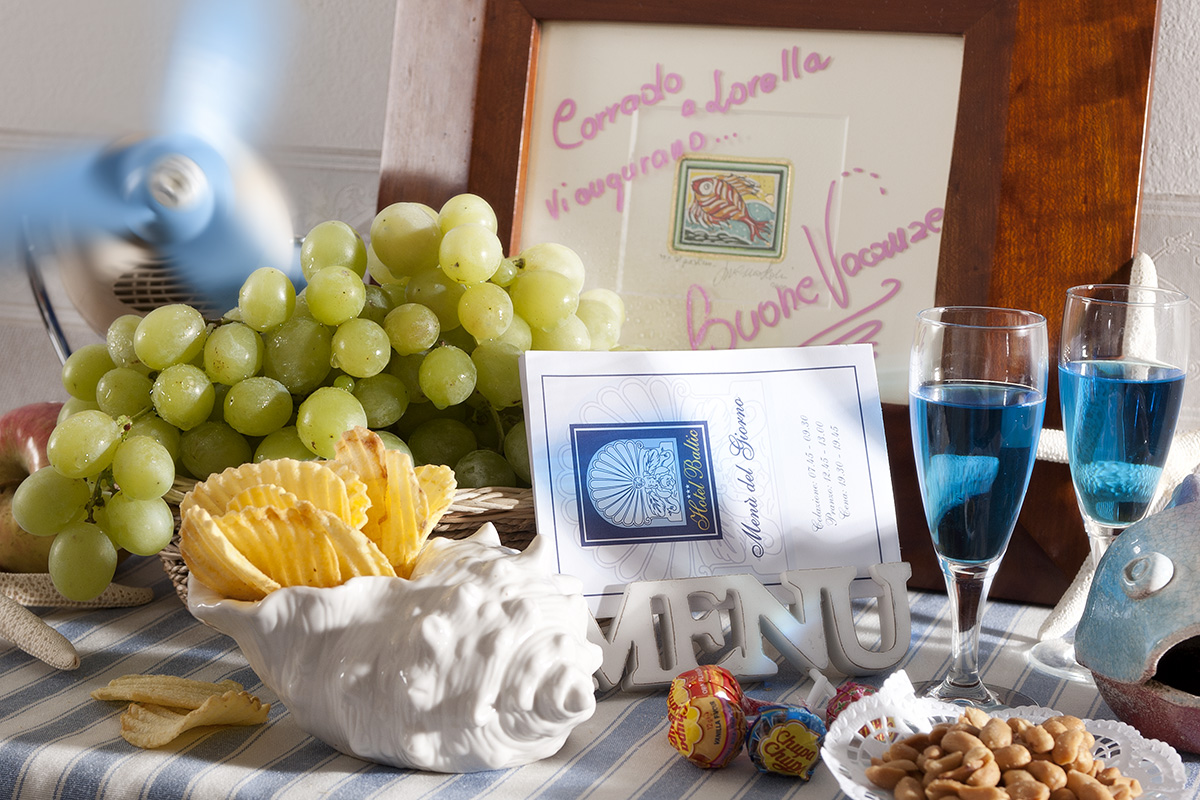 FOR YOU IN RIMINI SINCE 1960
In the history of each family there are things that change life, your life.
To us, Corrado and Lorella, Baltic hotel has changed our lives.
Together with our two daughters, Altea and Viola, we engaged in the renovation of a small hotel built by our grandparents and turned it into a pleasant three-star seasonal hotel.
​It took some time to do all the works, but now we can welcome our Friends in a place we love, which corresponds to our characters.
What can we tell you about our history?
We are proud to say that we were born here in Romagna. Romagna natives have all the defects, but with many advantages also.
We live in the countryside, in an old Dutch farmhouse, but our hearts always remain at the Baltic hotel, by the sea.
We can tell you about our love for things done well;How we stop the activity in the winter months to train and improve; Why in the summer we go to the market very early every morning just to meticulously choose one by one the good things we bring to your table.
We can talk about our collaborators, those who, over time, have built the good reputation of the hotel with a smile, who work alongside us today with a positive spirit and a lot of passion.
We can tell you about many wonderful friendships with many beautiful people who chose to share with us the value of simplicity and tradition.
We can tell you about the relaxed and friendly atmosphere, interwoven with all the stories, rites and curiosities that draw the cheerful postcard of each summer.
That we have transformed an artisan reality into an efficient system, without losing identity.
This is so that you can rest, have fun, enjoy the holiday as the true Romagna tradition wants, as our friends have always lived it.
This story is dedicated to them and to you who choose us.
Welcome to Rimini, welcome to the Hotel Baltic!