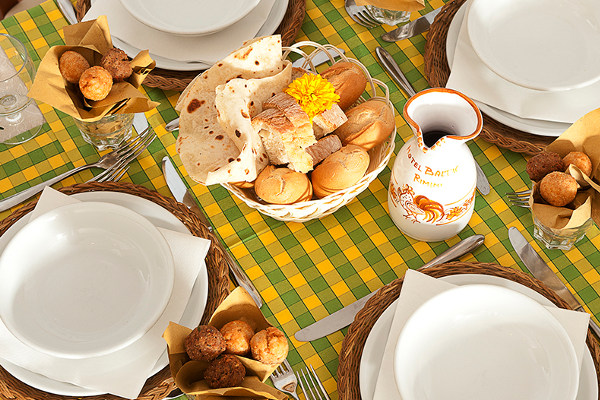 TRADITIONAL HOTEL WITH ROMAGNA CUISINE
Thank you if you are on this page, because it will be me, Lorella, who will tell you how you will eat when you are finally at home. At Hotel Baltic, cooking matters, it is something that is very close to our heart. There is a lot of talk about art, emotions, unusual combinations and so far we agree ... but the taste? The emotional note of a flavor that brings you back to the sweetness of family Sundays? Here, that's exactly how we mean the kitchen; if you want to be in the kitchen, you have to put your heart into it.
Our menu is the result of a curious and passionate research and is transcribed by me, day by day.
In our pantry, there are no bulks of preserved food and in the freezers, the food stocked are only those necessary to be processed. We prefer the solidity of the classic, tasty and timeless recipes of the past compared to the bland presentation fantasy of today. With our proudly strong and laborious hands, we strongly oppose to the shortcuts of technological cuisine, because real cuisine takes time, because only in this way that tradition is told at the Baltic hotel.
From the fragrance of morning sweets to the wise balance of land and sea dishes embroidered with passion by my cooks, everything you eat will tell you about good things inside, as well as the beautiful ones outside. Together, we chose to cook for our Guests as if it were for our children; come, sit confidently at our table and savor the taste of a real holiday. We will raise the glasses together with the heart of Romagna and your health!
What we offer you every day:
Breakfast at the table with cafeteria service and sweet and savory buffet until 9.30
Italian breakfast at the bar counter with cappuccino, coffee and croissants until 11
Great Buffet for lunch and dinner with pizza, stuffed puff pastries and baked goodies, steamed vegetables, crispy fries, fresh seasonal salads and a large choice of au gratin and grilled vegetables according to tradition
Rich daily menu with assorted dishes of land and sea
Baby menu 0-2 years, with flexible hours for younger guests
Water and house wine, drinks and unlimited soft drinks served with meals
Takeaway baskets for picnic by the sea or for excursions
Typical regional menu